Bose A20, Battery Powered without Bluetooth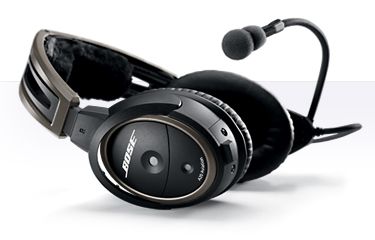 Bose A20, Battery Powered without Bluetooth
Earseals, ear cavity foam and mic muff are replaced on all Bose headsets
Headsets are functionally tested and in cosmetically "good" used condition
Significantly greater noise reduction for pilots. Average of 30% greater noise reduction than conventional noise reducing aviation headsets.

Improved level of comfort achieved through choice of materials, distribution of weight throughout the headset.

1/3 less clamping force than most conventional noise reducing aviation headsets, and additional room for the ears.

Clear audio for enhanced communications.

Also included by Bose for the first time: auxiliary audio input.

Priority switching so pilots can decide which audio source they want to hear.

At least 45 hours of typical headset use from just two AA alkaline batteries.

Flexible power circuitry senses the power source and switches seamlessly from battery to aircraft power.

Distinct left and right earcups with swappable cable for improved comfort and ergonomics.

Made in the U.S.A.

Meets or exceeds all TSO standards.

All this, and the headset weighs just 12 ounces.
Reviews