David Clark H10-76XL 5 ohm mic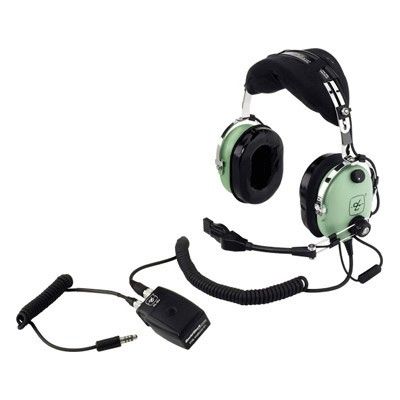 David Clark H10-76XL 5 ohm mic
Headsets are functionally tested and in cosmetically "good" used condition

Features:
Soft, double foam headpad

Undercut gel ear seals

Advanced ENC technology provides 17 - 22 additional dB beyond already superior passive noise attenuation

Versatility of portable battery powered or permanent mount options using the same headset

Headband custom adjustment for perfect fit

Dynamic, noise-canceling M-87 microphone for clear, crisp communications

Meets MIL-26542/2 (USAF) specifications. Ideal for aircraft requiring a low impedance microphone

Microphone terminal impedance nominally 5 ohms

"FAIL-SAFE" operation. Electronically independent earphone drivers permit uninterrupted communication should ENC or its power source fail

Coiled cord terminates into a U-174/U plug.
Reviews